Sierra Newton, Sports Editor

October 5, 2019
The NKU men's soccer team wins 3-2 against UIC with help from a record breaking hat trick. The Norse advance to 3-5-1 overall and now 2-2 in the Horizon League. The UIC Flames fall to  8-3 overall and 2-1 in the conference.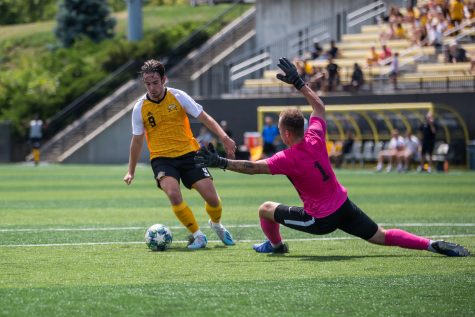 Sierra Newton, Sports Editor

August 25, 2019
The men's soccer team starts the preseason against Tiffin 5-0 on Saturday following a tie 0-0, against #8 University of Kentucky. Four Norse were able to contribute to the scoreboard in the victory.