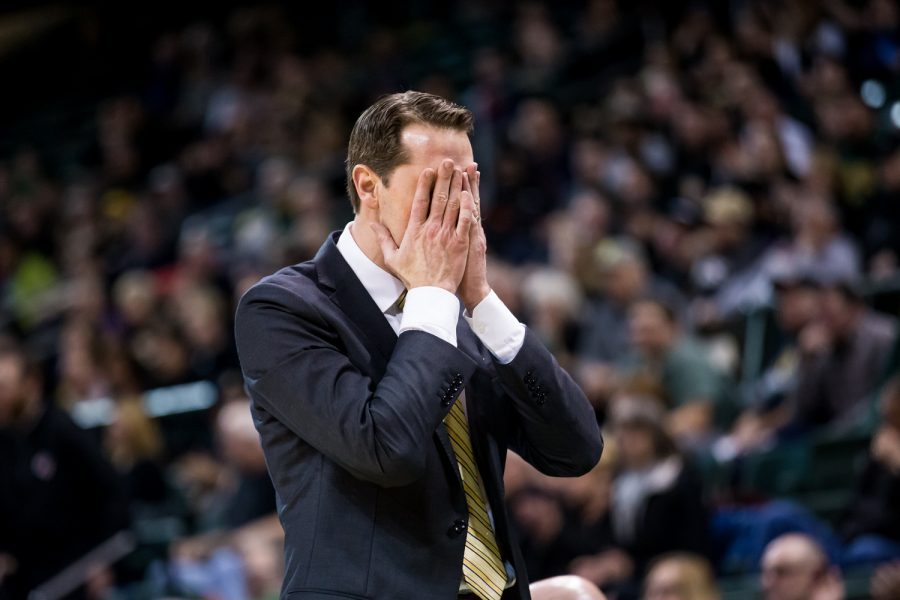 Colin Johnson
NKU men's basketball team falls to Wright State 81-77. The Norse fall 20-7 on the season and 10-4 in the Horizon League. Wright State moves to 16-11 on the season and 10-4 in the conference, tying NKU for first.
Senior forward Drew McDonald led the night with 23 points, shooting 4 of 9 from behind the arc and 9 rebounds. Junior guard Tyler Sharpe and Junior forward Dantez Walton score 16 points a piece. Sharpe made 4 of 7 from the three point line.
NKU started the game a bit sluggish allowing Wright State to make the first basket. The Norse make a trip down the court allowing Freshman guard Trevon Faulkner to open up and score. The Norse began to take off with a 4-0 run. Walton made a few threes to put the Norse in motion. Faulkner made another big play by taking a charge against Wright State's sophomore center Loudon Love.
The Norse went on a 15-4 run to bring them to 35-24 with seven minutes left in the half. Wright State worked their way back within 3 points of the Norse. McDonald got fouled on a layup, which allowed him to make a three point play. The Black & Gold end the half up 49-44.
NKU out rebounded the Raiders 13-12. For the half he Norse shot 61 percent from the field and shot 8 of 11 from the three point line, while they held the Raiders to 58.6 percent from the field and 58.5 percent from the three.
In the second half Wright State came out and set the tone for the half with a three pointer and Walton answered back with a layup. Sharpe hit two 3-pointers in back to back trips down the court to put the Norse up 59.
The game became a battle of who could maintain the lead, with just six minutes left in the half Tate fouled out with a technical. The Norse gain the lead two more times, but could not keep it.
McDonald gets a flagrant foul that started the series of fouls that sent the Raiders to the line. There were three fouls in the last 30 seconds that gave The Raiders the chance to take the game. The final score was 81-77.  
The Norse ended the game shooting 50 percent from the field and 44 percent from the three point line, while the Raiders shot 54 percent from the field and 47 percent from three.
Up next for the Norse, the team takes on Youngstown State Thursday, Feb. 21 at BB&T Arena. Tip off is set for 7 p.m. and will be broadcasted on ESPN+.