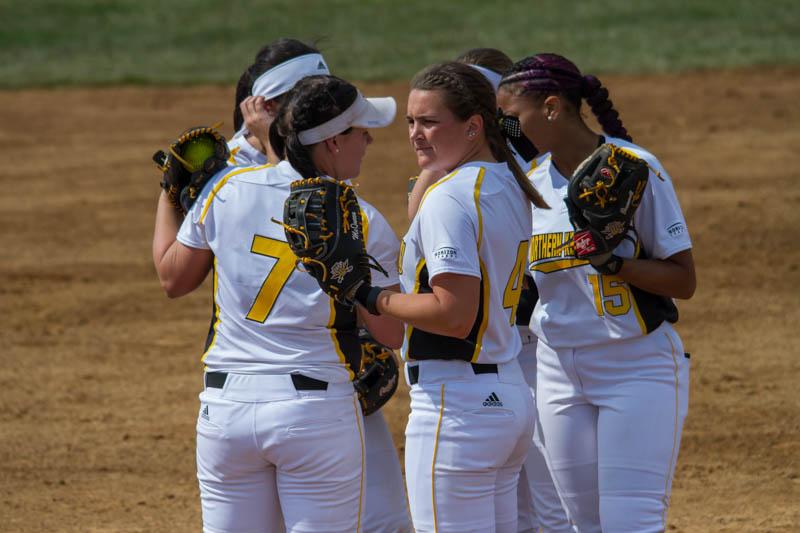 Colin Johnson
The NKU Norse split a double header with Morehead State on Tuesday afternoon. The Norse fell in game one 4-2 but came back in game to and got the victory 4-3. The Norse record is now 8-23.
The Norse will head to Detroit for a weekend series with the Titans
Game 1: MSU 4 NKU 2
Morehead State scored two runs in the bottom of the third inning, when Allison Rager hit a sacrifice fly to score Kayla McGuffey. Robyn Leighton then singled to score Aubrey Bennett to make the score 2-0.
The game remained scoreless until the top of the sixth, when Zahyra McFarland hit a two run double to score Ava Lawson and Kara Meter to tie the game 2-2.
The Eagles would come back in the sixth inning however, when Taylor Wheeler homered. A popup then scored Helyna Bissell to give Morehead a deciding 4-2 lead.
The Norse collected just four hits against Chelsea McManaway, who pitched a complete game and struck out 14 batters.
Norse pitcher Charlie Nolan took the loss. She pitched six innings and allowed nine hits and four runs. 
Bennett went 2-3 for the Eagles and Leighton went 2-3. 
Game 2 NKU 4 MSU 3
Morehead State scored two runs on an error in the first inning to make the score 2-0. The Norse then scored in the second inning, when McFarland singled to score Sydney Ferrante.
McGuffey then scored on a wild pitch in the bottom of the inning to give Morehead a 3-1 lead.
The Norse then scored when Paige McQueen reached on an error and score Kailey Rossiter. The Norse then scored twice in the fifth inning, when Meter singled to score Rossiter. Lawson then singled to score Summer Libecap to give the Norse the 4-3 lead.
Ashlynn Roberts didn't allow a run in the final to frames to earn the victory for the Norse. Roberts gave up seven hits, gave up three runs and struck out five.
Rossiter went 2-4 with two runs scored while Meter went 2-3 with an RBI.