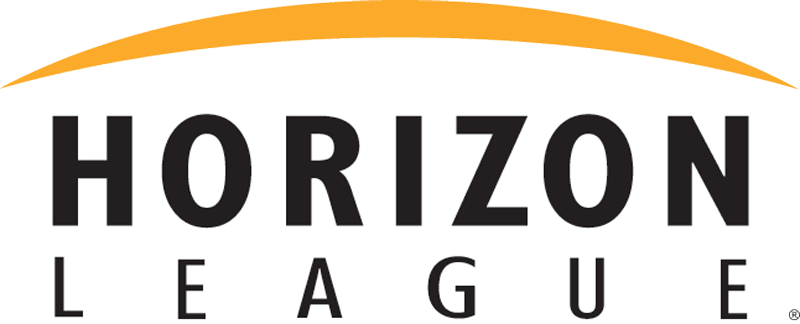 Teams are listed in order of the preseason poll.
Wright StateHead Coach: Greg Lovelady (3rd season)2015 Overall Record: 43-172015 Horizon League: 21-8Finishing the 2015 season with an overall record of 43-17, the Wright State Raiders have been ranked first in the Horizon League preseason poll. As Greg Lovelady enters his third season as head coach, he has already built up a strong squad, according to wsuraiders.com. In his first season, 10 of his players received postseason honors and the following year he was named Horizon League Coach of the Year. Junior infielder Mitch Roman finished last season with a batting average of .337, after slugging his way up the batting order, going from hitting ninth all the way to second.
Illinois-ChicagoHead Coach: Mike Dee (17th season)2015 Overall Record: 29-222015 Horizon League: 22-8Excellence has been a habit for the Flames, as they have placed either first or second in the Horizon League in 14 of the past 16 seasons, according to uicflames.com. Redshirt Senior Conor Philbin made 42 appearances and started 41 games in the outfield. He produced the Flames' third-best batting average of .316 and had 50 hits (19 of them RBI's) all while maintaining a .392 on-base percentage. The Flames have been to the NCAA tournament four times since 2003, more than any other Horizon League team.
ValparaisoHead Coach: Brian Schmack (3rd season)2015 Overall Record: 22-312015 Horizon League: 15-14Finishing the 2015 season with an overall record of 22-31, the Valparaiso Crusaders have been ranked third in the Horizon League preseason poll. Though they haven't won a regular-season title since 2012, the Crusaders won't be lacking any talent on the hill this season, according to valpoathletics.com. Last year, the Valpo pitching staff led the Horizon League with a 3.88 earned run average, along with a league-low of only 144 walks. Head of the helm is senior Dalton Lundeen, a left-handed pitcher named to the Horizon League All-Tournament Team last spring. Junior Josh Clark, spent his sophomore year as the two-hole hitter, hitting .261.
MilwaukeeHead Coach: Scott Doffek (10th season)2015 Overall Record: 39-202015 Horizon League: 16-13Finishing the 2015 season with an overall record of 39-20, the Milwaukee Panthers have been ranked fourth in the Horizon League preseason poll. Scott Doffek will be entering his 10th year as head coach, but his 22nd year with the team overall according to mkepanthers.com and uwmpost.com. He has received many prestigious awards, such as 2013 Wisconsin Baseball Coaches Association College Coach of the year and Horizon League's coach of the year award twice. Last season, the Panthers pitching staff broke the record for most strikeouts ever in school history, along with the second best ERA. Senior Derek Peake will be starting in the grass, and finished up last season with a .244 batting average, also known as a 'rising outfielders' in the Horizon League.
Youngstown StateHead Coach: Steve Gillispie (4th season)2015 Overall Record: 16-342015 Horizon League: 9-21Finishing the 2015 season with an overall record of 16-34, the Youngstown Penguins have been ranked fifth in the Horizon League preseason poll. This season will be head coach Steve Gillispie's fourth year at the helm, and has been known for his recruiting skills, according to ysusports.com. This helped him land outfielder Alex Larivee. As a sophomore, Larivee slugged his way to a .325 batting average and finished the year with 21 RBIs. Right handed pitcher Kevin Yarabinic only made three appearances at the mound last season due to injury, but is expected to help the Penguins out in the 2016 season.
OaklandHead Coach: Josh Musacho (9th season)2015 Overall Record: 10-392015 Horizon League: 5-24Finishing the 2015 season with an overall record of 10-39, the Oakland Grizzlies have been ranked seventh in the Horizon League preseason poll behind sixth-place NKU. Being so far north, the Grizzlies have battled many weather issues, and have only managed to win about 30 games over the past two seasons, according to goldengrizzlies.com. Starting behind the plate is redshirt senior Ian Yetsko, who batted a .295 and led Oakland in RBIs with 28. Not far behind was sophomore Matt Dileo who hit .253 to finish out his freshman season. This earned him a spot on the Horizon League's All-Freshman team.
Preseason Poll (First-place votes in parenthesis)
Wright State (6) UIC (1) Valparaiso Milwaukee Youngstown State NKU Oakland
Preseason All-League Team
C – Sean Murphy, Wright State1B – Nate Palace, Valparaiso2B – Ian Yetsko, OaklandSS – Mitch Roman, Wright State3B – Mickey McDonald, UICOF – Ryan Fucci, Wright StateOF – Nolan Lodden, ValparaisoOF – Luke Meeteer, MilwaukeeDH – Gabe Dwyer, UICUTIL – Trey Ganns, Northern KentuckySP – Jake Dahlberg, UICSP – Dalton Lundeen, ValparaisoSP – Jesse Scholtens, Wright StateRP – Bryce Yoder, Valparaiso