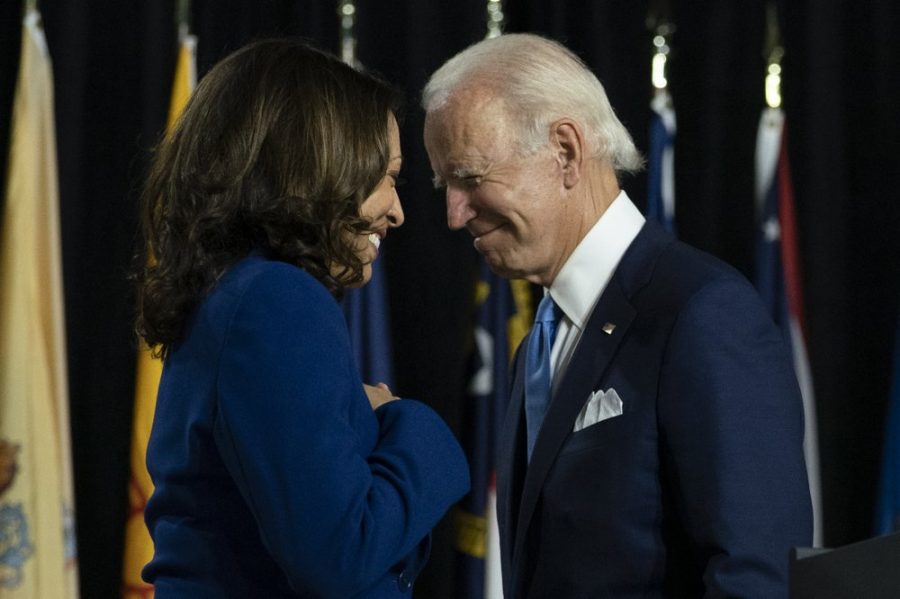 Provided by AP Photo/Carolyn Kaster, File
Four days after the polls closed on Monday, Nov. 3, Former Vice President Joe Biden is named the President-Elect alongside Vice President-elect Kamala Harris in a record-setting election. President-Elect Biden won the election with over 74.4 million votes and currently reporting 274 electoral votes.
Students, alum and faculty took to Twitter sharing their excitement for the announcement.
LETS GOOOOOOOOO pic.twitter.com/XskhP7y4Rh
— maeve (@maevdun) November 7, 2020
yo trump, ur a landlord, remember what they do to ur stuff when ur evicted and u refuse to leave the house right?
well i look forward to it raining on all ur furniture 😘
— Emmy Kaeppner (@emmiemay11) November 7, 2020
🌹🇬🇧🤝🇺🇸🌹 https://t.co/QPr6X3C3Qn
— orla🧸🗺 (@orlawhatsgood) November 7, 2020
Biden's inauguration after Kamala teaches the Biden family the AKA stroll https://t.co/egyMh4cm7H
— Grayson Yaden (@harobednosyarg) November 7, 2020
The FIRST Woman Vice President. I could cry 🥺🥺🥺
— Haley (from 6ft away) (@haley_j08) November 7, 2020
You're fired @realDonaldTrump
— Jarett 🏳️‍🌈 (@Jrttlpz) November 7, 2020
Y'all I could cry tears of joy.
— madelyn (@madjor99) November 7, 2020
RIP Mac Miller he'd be so happy today.
— Colin (@colinblouin) November 7, 2020
You go take a nap you glorious math man! And just like that – he was gone… but we will always have the run offs… until then 💙💙 @Lesdoggg @SteveKornacki #math #Kornacki pic.twitter.com/LCmSasGTMD
— Tracy Songer (@tracysonger) November 7, 2020