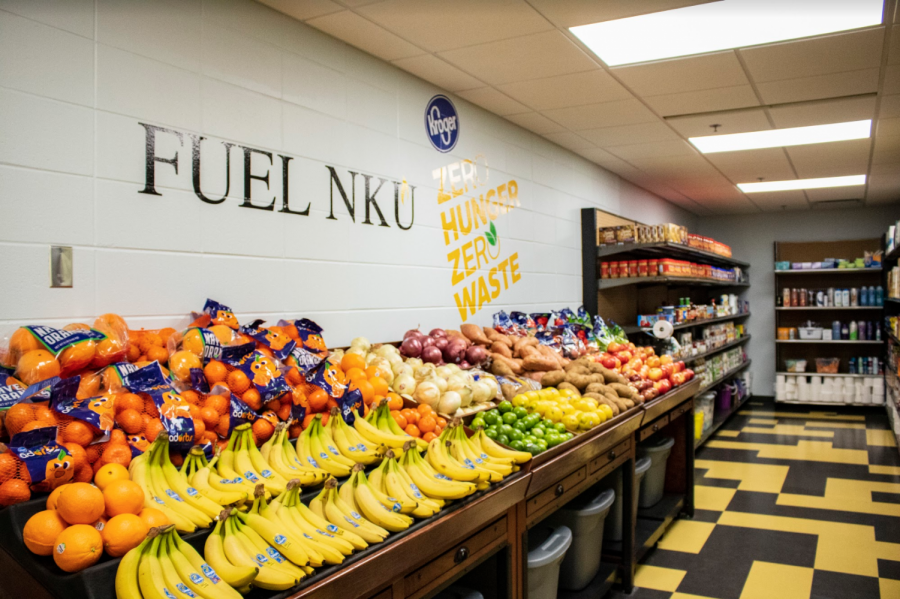 Emerson Swoger
The Northerner reached out to FUEL Director Dr. Jessica Taylor to ask how FUEL will operate this semester. 
How is Fuel operating this semester?
Dr. Jessica Taylor:  "We are here to support students, and we very much want our student community to visit us and access the resources at FUEL NKU. We are all adhering to the NKU guidelines regarding safe practices, and our student shoppers have been fantastic about wearing masks when they come to visit.
In order to maintain the safest possible environment for our community, we are offering appointments for students to schedule a time to shop with us. The appointments are available through the online Navigate system (this is the same system that students already use to make appointments for advising). We posted a guide and a video tutorial for the Navigate system appointments, both of which are available on our social media. 
We are also offering open shopping hours, so that students can drop by to shop with us even if they do not have an appointment. During the open shopping hours, we will welcome 2-3 student shoppers at a time so that we can all maintain social distancing. 
Our hours are posted on our website and social media, and students are also always welcome to reach out to us at fuel@nku.edu."
How is Fuel supporting students this semester if they no longer live on campus?
JT: "We serve all NKU students, and students do not need to live on campus in order to shop at FUEL NKU. All NKU students are welcome – we love to meet everyone!"
How can a student reach out to Fuel for support?
JT: "Please reach out to us anytime, through social media, email (fuel@nku.edu), or dropping by during our open hours. Students matter to us, and we want to support everyone as much as possible."
Is Fuel still offering the same products to students (food, health products, toilet paper, etc.)
JT: "As much as possible, we are still offering a variety of items to include food, toiletries, and household cleaners. Supply is limited for some items, but we will always try to meet student needs."