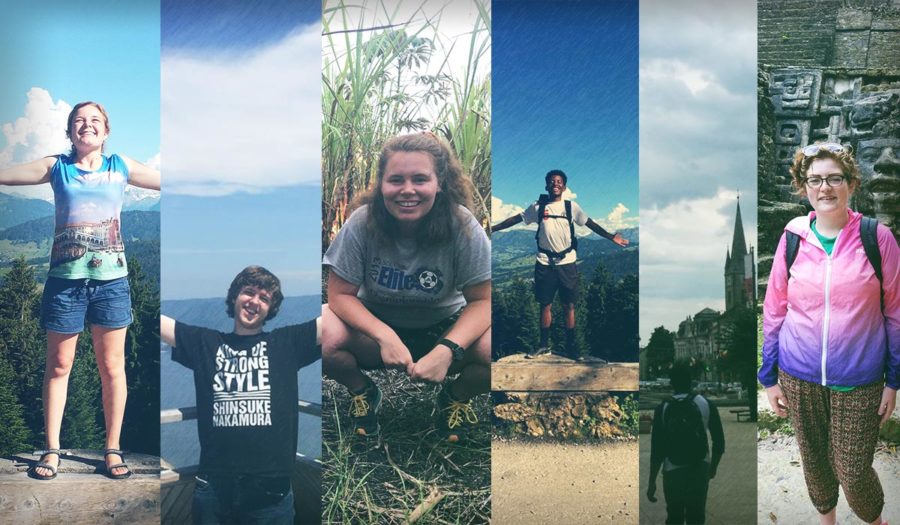 Irakoze Dieudone already had trouble calling himself an American.
Originally from the Dominican Republic, the 20-year-old grew up in a Tanzanian Refugee camp, where he was taught to speak French.
The now junior at NKU, recalls his study abroad experience as a time when he truly questioned his identity.
"I had a server stop me and ask me where I was from," Dieudone said. "No matter how many times I told him, 'I am American,' he wouldn't believe me. I would get embarrassed the louder he would deny it."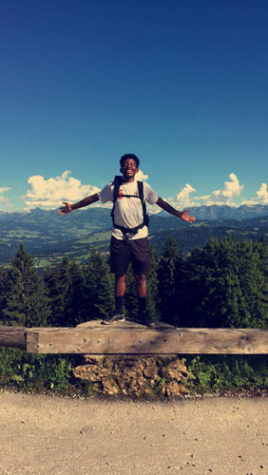 This wasn't the only encounter he had with people approaching him differently because of the color of his skin. It seemed wherever he went during his trip, questions of who he is as a person followed him.
"It just made me consider how I looked to people or who they thought I was," Dieudone said. "Do I even know who I am?"
Experiencing cultural and societal differences are a part of studying abroad — and more than ever, NKU students are willing to accept the challenges.
Dozens of students studied abroad this summer through NKU's International Study Abroad Office. From Canada to Japan, students had their choice of 25 temporary places to call homes.
The office has expanded to serving over 300 students a year, and departments across campus — including psychology, informatics, electronic media broadcasting, theater and business — are integrating the study abroad experience into the course load.
Francis LeRoy, director of the International Studies Office, said students should not view studying abroad as unobtainable.
"Students shouldn't consider studying abroad a luxury or as an afterthought," LeRoy said. "I believe most students should be looking at this as a priority. The more that one gets to experience studying abroad the more they become more comfortable with the world."
Michelle Melish, assistant director of Education Abroad, agreed that the experience is worth considering.
"There is a scholarship for everyone. There is always something that every student can be applicable for. Just by going out and looking at different ones you'll find a million ways to make it affordable," said Melish said.
LeRoy said studying abroad is the next step to enhance higher education. No longer is studying abroad an opportunity for a select few but an option that is continually growing. NKU continues to collaborate with universities around the world, making this experience one step closer to becoming the norm.
"I have always loved NKU," LeRoy said. "We offer an outstanding side of services to students who deserve it. There are schools who have large numbers of student studying abroad, and we aren't one of them, but we are a school where a lot of students may be the first in their families to go to college — let alone study abroad.
"Our NKU students never take this for granted and watching them excel with every moment is why I love doing this."
Finish reading Dieudone's story by clicking here, and check out where in the world NKU has gone with the map below.
View NKU Around The World in a full screen map