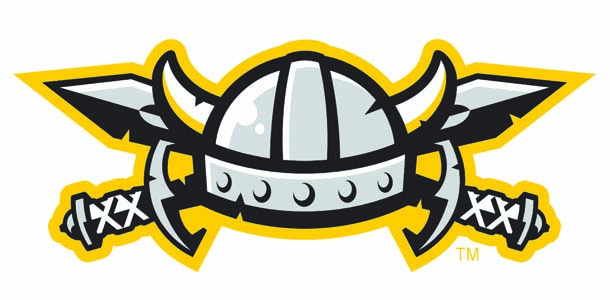 Editor's note: This story has been updated to reflect additional information.
Northern Kentucky University's bid to join Division I has been delayed. President James Votruba announced Nov. 17 that the Ohio Valley Conference voted against inviting NKU to become a member because it was concerned about NKU affecting the competitive balance in the league.
Votruba said in an email that NKU learned the majority of the league's presidents voted to extend an invitation, but that was not enough. Eight of the 11 OVC presidents supported the expansion, but the requisite 75 percent was not met.
Presidents from Morehead State University, Eastern Kentucky University and Murray State University were in favor of the invitation to NKU.
In the email Votruba said, "Concerns of competitive balance were cited as the reason, with some institutions feeling that NKU's facilities, geographic recruiting advantages and competitive funding model could result in our dominating the conference."
Chris Cole, director of marketing and communications, said it is disappointing for NKU to not receive an invitation to the OVC and to hear that part of the reasoning was because of the competitive factors.
"We would think moving from Division II to Division I, that a conference would want to make sure they're bringing in a school that is going to be competitive, that's going to fund their programs the right way and that is not going to be a doormat for a conference," Cole said.
Cole said NKU wants to be competitive and wants to be in a conference that wants competitive teams.
"We think the facilities and location will position us quite well to be competitive in whichever conference we end up in," Cole said. "We want to be in a conference that wants competitive programs across the board."
Votruba ended his announcement by saying the university has been contacted by multiple Division I conferences that have expressed a strong interest in adding NKU and that over the coming days and weeks, the university will continue to explore its options to determine which league makes the most sense for it.
Cole also said NKU has received strong interests from other conferences and the university has reason to believe that it will be able to move very quickly in moving forward in determining which conference makes the most sense and then moving quickly to secure an invitation.
"We still think we will be able to do it before the end of the calendar year," Cole said. "So we are talking about a month and a half but we think we can get it done and we are very excited."
Cole said that across campus there is not a big sense of disappointment and there is not a whole lot of heads hanging down.
"We've got conferences that really want us to be a part of their conferences, and frankly, that is what we want," Cole said. "We want to be in a league where we are welcomed and wanted, and if that is not the OVC, then so be it."
Cole said right now NKU is focusing its energies on the Summit League and Atlantic Sun.
"The Division I conference landscape is constantly shifting and changing, so you never know what is going to happen," Cole said.
Cole said if something were to go wrong and NKU were to not get an invitation, it would not change the positioning of the university and its desire to go Division I.
"If we don't get an invite it will delay our plan," Cole said. "If something were to go wrong and us not get an invite before the 2012-13 season, we would almost certainly get one and participate in Division II for one more year and then make the transition."