The Fix
Regan Coomer
September 26, 2006
Hang on for a minute...we're trying to find some more stories you might like.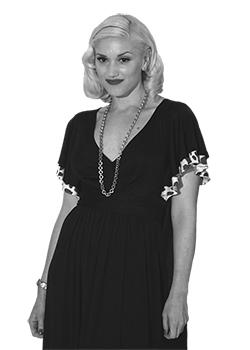 Paul Hawthorne (AP)
Actor Johnny Depp is the ripe old age of 43, but his sex appeal is as strong as it ever was-just ask co-star Orlando Bloom. Depp and Bloom are back on set filming the third installment of the Pirates of the Caribbean movie franchise, POTC: At World's End. A friend of Bloom told Star Magazine Bloom's a bit envious of Depp's popularity: "Orlando hasn't really become the breakout star, even though, on the face of it, he and Johnny have co-billing. Orlando says he has to accept the fact that he's second fiddle and that Johnny's getting credit for making the franchise so hugely popular." The friend went on to say starring in a film with Depp used to be one of Bloom's dreams, which begs the age-old saying, "Be careful what you wish for. You just might get it."
Winona Ryder's probably never going to shop at Banana Republic ever again. An eyewitness told OK! Magazine the 34-year-old set off alarms at an NYC Banana Republic. "She was walking out with, like, eight bags full of stuff she'd just bought, and the alarm sensor went off when she walked out!" Then the witness said employees took action. "They took Winona aside and dumped out all of her bags. She kept saying, 'Do you know who I am? Please don't do this to me!' but they went through everything; they even dumped out her purse." The employees found nothing, but after that little incident of hers involving shoplifting thousands of dollars worth of merchandise from the Beverly Hills Saks Fifth Avenue in 2001, you can't blame them.
Singer/designer Gwen Stefani is expanding her L.A.M.B. empire to include 10-inch dolls of herself, OK! Magazine reports. The dolls will imitate the fashions Stefani wore on her recent tour. "The Harajuku Girls and I worse such wicked costumes," she said. "We had to share them with the world." The dolls will run about $25.
Quote of the Week: On baby daughter Suri, Tom Cruise said, "She has Kate's lips and eyes. I think she looks like Kate." Kate Holmes said, "I think she has Tom's eyes. I think she looks like Tom."