Entrepreneur educator to speak at lecture series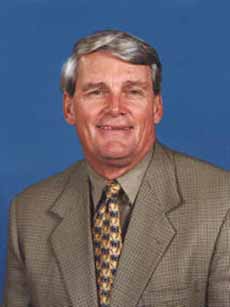 Photo contributed
"One of the two most powerful minds in entrepreneurship in the nation" according to Success magazine is slated to visit NKU next month for the "Pathways to Entrepreneurship" fall speaker series luncheon.
Dr. Jeffry Timmons, the Franklin W. Olin Distinguished Professor of Entrepreneurship and Director of the Price-Babson Fellows Program at Babson College, will visit NKU on October 8-9.
Timmons holds both masters and doctoral degrees from Harvard University School of Business. He has authored several books concerning entrepreneurship including "New Venture Creation", which is currently in it's fifth edition.
The fourth edition of the book was rated one of the top ten "must read" books for entrepreneurs by Inc. magazine.
In addition to authoring books and working with such companies and investment funds as Cellular One and Spectrum Equity Investors, Timmons has helped establish educational programs aimed at improving teaching and research in entrepreneurship.
In 1985 he designed and launched the Price-Babson College Fellows Program, which teamed successful entrepreneurs with experienced educators. The program has since expanded to include 750 entrepeneurship educators and entrepreneurs from 250 colleges and universities in the United States and 28 foreign countries.
"What makes him really unique is in addition to his years of teaching entrepeneurship, he's worked with so many students who have started up companies," said Rebecca White, Director of the Fifth Third Bank Entrepreneurship Institute at NKU, which sponsors the event.
On Oct. 8 from 6:15-7:30p.m. in AC 506, Timmons will offer a lecture for MBA students on how to differentiate between an idea and an opportunity and what makes ideas commercializable opportunities.
He will also comment on what he thinks are key entrepreneurial opportunities coming up in the next decade.
Non-graduate students and faculty are invited to attend the lecture as well.
On Oct. 9 Timmons will address NKU faculty, students and members of the business community at the speaker series luncheon from noon to 1:30p.m. in the University Center ballroom.
The title of his presentation is "America's Entrepreneurial Revolution".
"The intent [of the speaker series] is to bring together business students and faculty and business leaders from the community to hear someone bring some exciting story about entrepreneurship," said White. "The way we do that is the corporate sponsors purchase tables