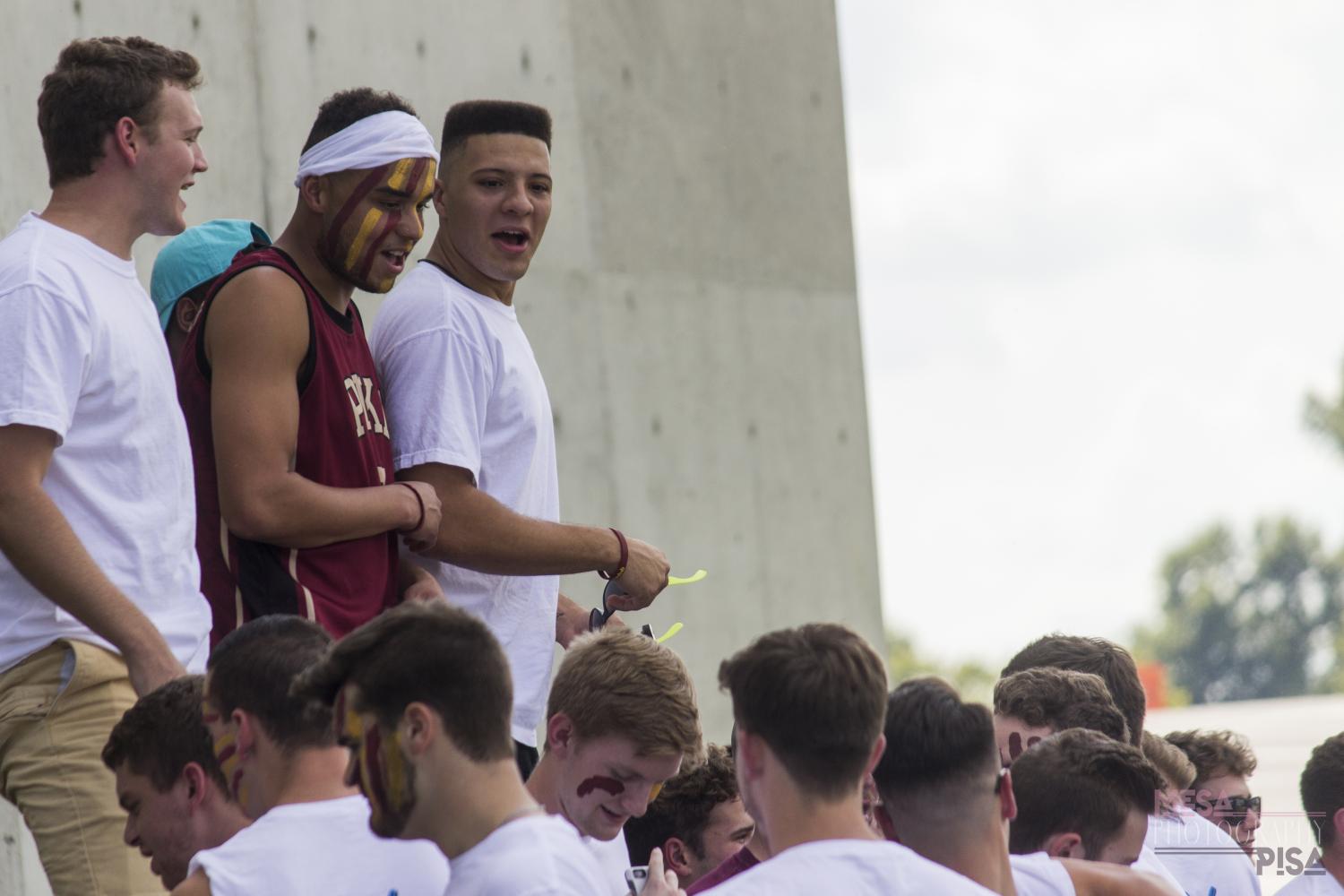 Mesa Serikali
The sound of music, mostly hip-hop, rang through the Science Center lawn as current fraternity members began placing large greek letters–symbols of their fraternity chapters–across the field. Members with painted faces and greek capes trotted along as anticipation and excitement for meeting their new brothers built. Annual Bid Day had come again.
Current members gathered on the Science Center lawn, waiting for new pledges to grace the area and cheer as they accepted their bid to their respective organizations.
Kory Smith, a junior at NKU and member of Alpha Sigma Phi, came to the familiar feeling he said he gets when everyone comes together. To Smith, his fraternity is more than an organization, but rather a collection of families welcoming their new brothers.
"I didn't join my freshman year and I regretted it, there are just a lot of great people to be around," said Smith.
At the end of every rush period, new members are given bids, which are letters of acceptance to be a meaningful addition to the organization at hand.
Rushing is a process for students to become acquainted with different Greek organizations on campus to find the one that fits them the most.
After bids are accepted, new members go through a pledging process to get a better understanding of the organization of their choice.
"Greek organizations are like a business, you get new members but they still have to get acclimated," Nick Montag, a senior at NKU and member of Theta Chi, said, "We just want to make sure we made the right choice for both sides."